A simple and functional container!
A practical and aesthetic stainless steel and glass container!

Presentation of the contrainers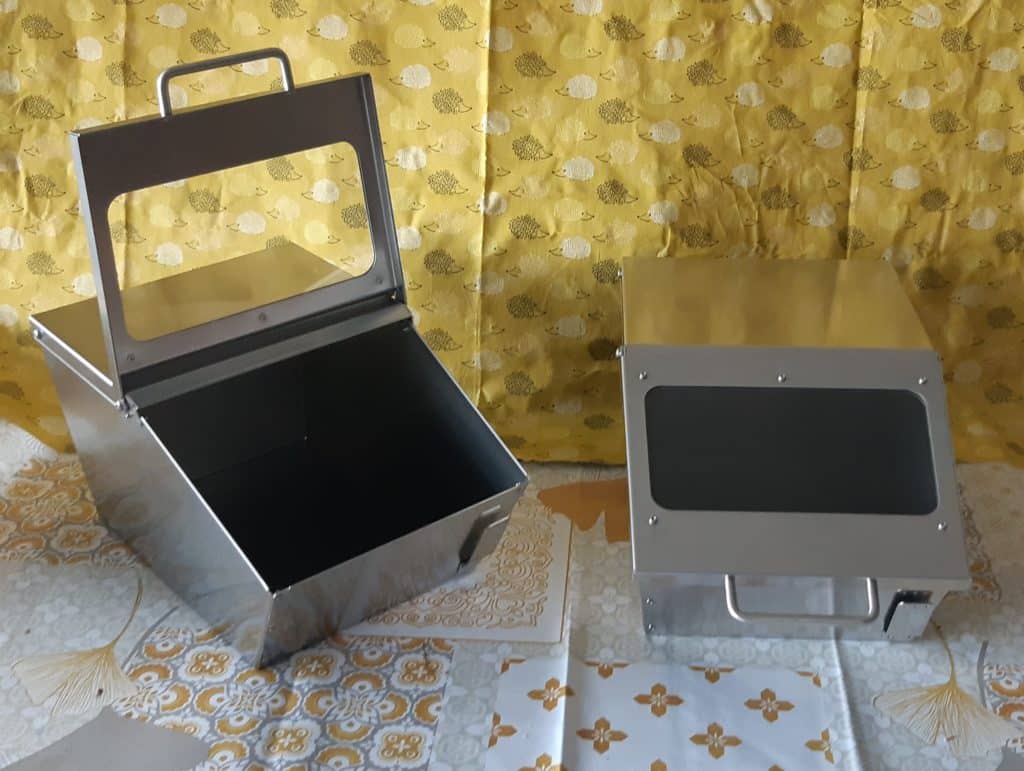 The container opens from the front. A handle allows the lid to be lifted, leaving room for a wide opening for easy use.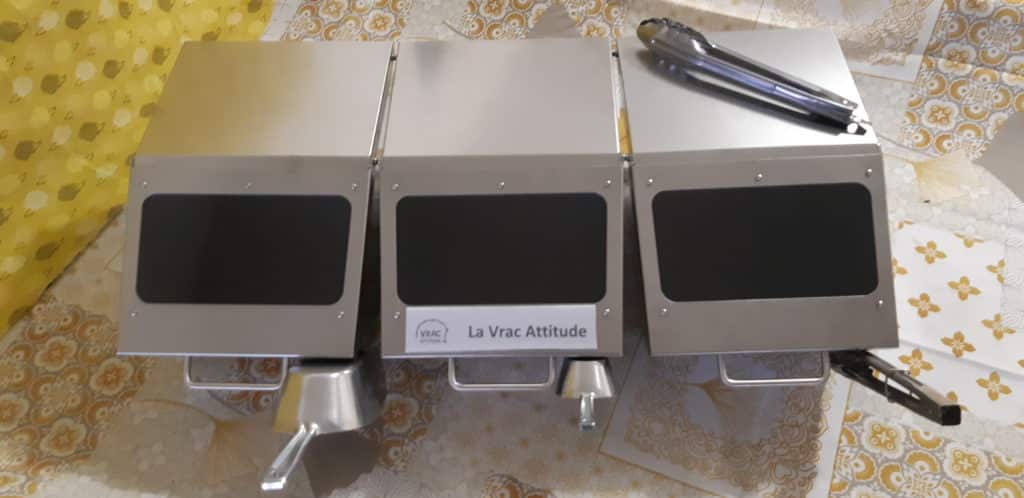 A support for storing the shovel is integrated in the front. It is compatible with the majority of bulk shovels of all sizes.
Development is underway to offer you an all-stainless shovel!
An included label holder allows you to display all product information.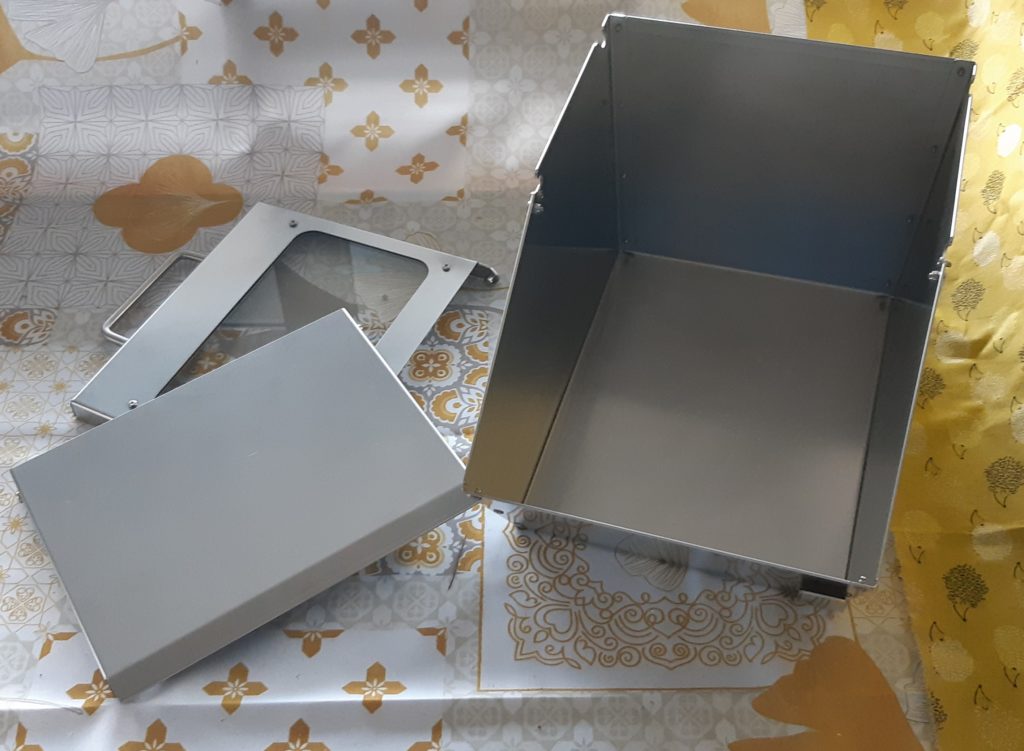 The contrainer is made up of 3 parts: the body, the cover and the lid. The lid and cover are very easy to disassemble. You have access to every corner and you save valuable time when cleaning!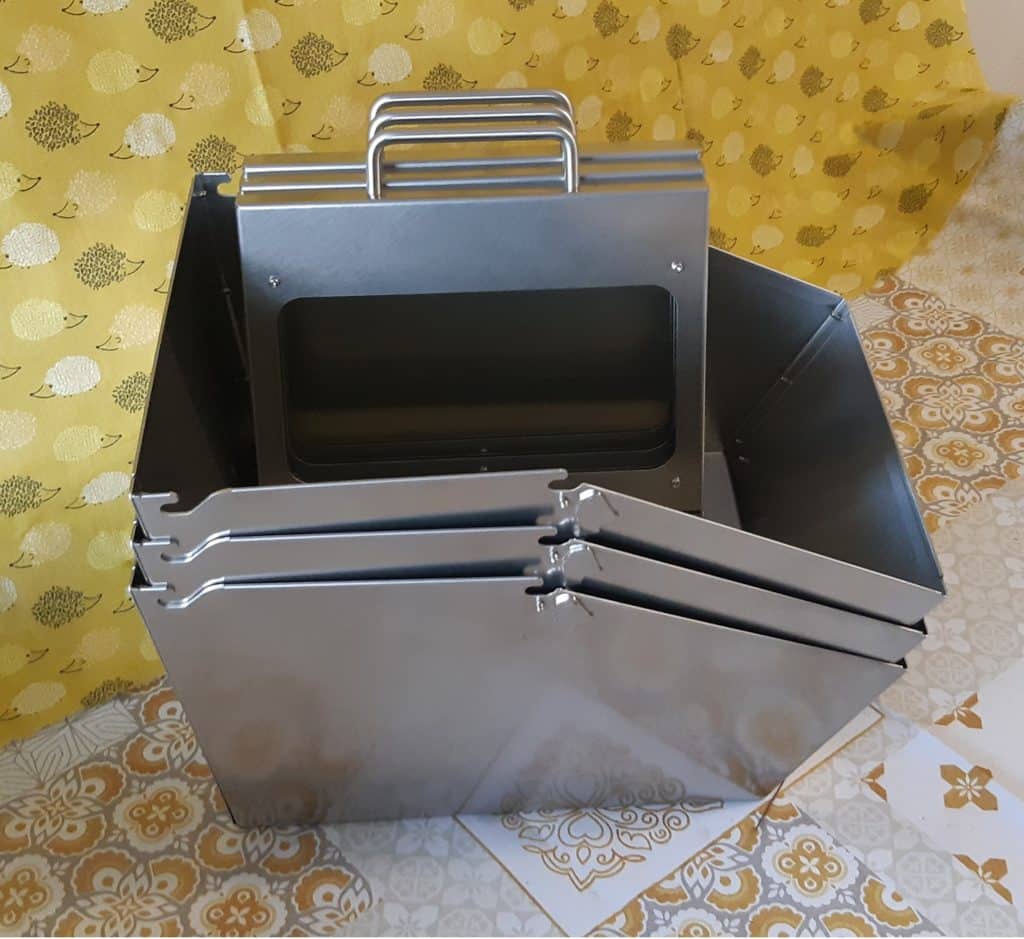 When empty, the contrainers can be nested to take up less space. Very compact, you save space before filling them again!
The tray weighs 2.5kg when empty. We have taken particular care in its design to limit its weight by playing on the thicknesses without compromising on the solidity.
Container size:
– Height: 200mm
– Width: 240mm
– Depth: 350mm
The container has a capacity of 8L.
This capacity is equivalent to the average volume of a bulk product purchased from your supplier.
Containers are nestable when empty. The freed up space is considerable.
Plastic-free!
The container is 100% and infinitely recyclable! It is made of stainless steel (type A2) and glass. These materials are totally inert for the food product they contain.
Robust.
Designed to last, stainless steel has very high mechanical resistance properties. Nevertheless, each part can be changed individually.
Designed, manufactured and assembled in France.
More precisely in Isère.
Easy and fast washing.
It is possible to put up to 2 complete containers in a professional dishwasher (500x500x340mm) per wash cycle.
Unlike plastic, stainless steel withstands high temperatures and remains compatible with food contact. Sterilization is much easier!
Some picture of the contrainers
Any question or a need quote?